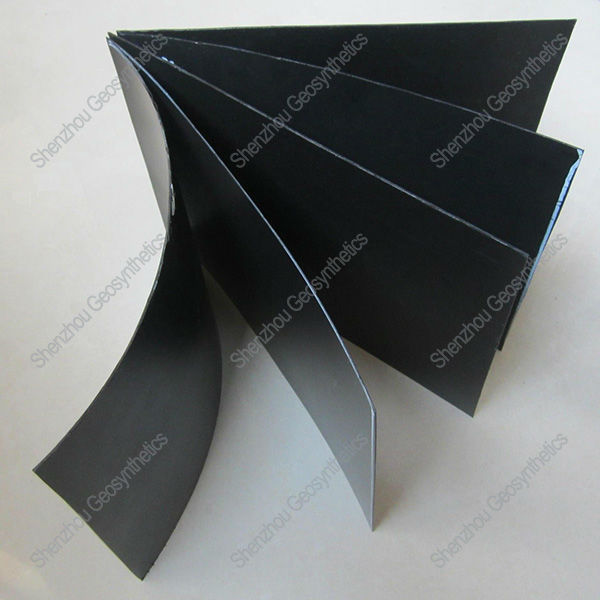 Add to Favorites
Share
Hdpe Geomembrane Pond Liner
Payment

Origin

China Mainland

Minimum Order

1

Packing

Pieces
Product Detail
HDPE smooth geomembrane is made from high grade polyethylene raw material ,adding carbon black ,antioxidant, anti-aging and UV resistance component .It adopted the first class automatic production equipment and three-layer pressing technology. All products are in accordance with GB/GRI/ASTM standard.

HDPE geomembrane specifications

Thickness: 0.2mm-2.5mm

Width: 1m-8m

Color: black, green, blue and white

Material: HDPE LDPE LLDPE




Property:

Good flexibility.

For service temperature range: -70°C--+110°C

Corrosion resistance, aging resistance.

Excellent environmental stress cracking resistance property.

High tensile strength and elongation.

Technical Parameter

GRI GM-13 standard, GB standard or customized according to requirement.

HDPE geomembrane Application

1) Environmental protection, sanitation (such as solid waste landfills, sewage treatment plants, power plants Chi-conditioning, industrial, hospital solid waste, etc.) .

2) Water (such as rivers, lakes and reservoirs of the anti-dam, plugging, reinforcement of the canal seepage, the vertical wall of the heart, slope protection, etc.).

3) Municipal Engineering (subway, on the ground floor of the building, planted roof, the roof garden of anti-seepage, sewage pipes lining, etc.).

4) Landscape (man-made lake, river, reservoir, golf courses reservoirs of the substrate, slope protection, green lawn of the waterproof moisture, etc.).

5) Petrochemical (chemical plants, oil refineries, gas storage tanks of the anti-chemical reaction tanks, sedimentation tanks of the lining, etc.).

6) Mining (washing and pool heap leaching, the ash-field, dissolved, precipitation, the yard, the tailings seepage substrates, etc.) .
3
YRS
Yixing Shenzhou Earth Working Material Co.,Ltd
China
Favorites